Who We Are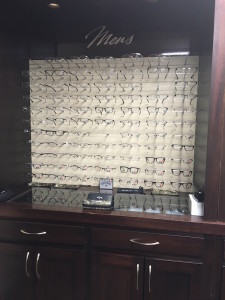 Infocus has two offices proudly serving the Kentucky & Cincinnati, Ohio areas with quality eye care services and a friendly staff. Dr. Michelle Howell and the team at Infocus takes great pride in offering the best vision care possible for your entire family.
Whether you need to be fitted with eyeglasses or contact lenses, or you need a comprehensive eye exam, our practice utilizes the latest technology and treatments available. Our staff will take the time to answer all of your questions and explain treatment options through your entire eye care experience.
At Infocus, you will find an experienced and helpful team of eye care professionals dedicated to meeting your eye health needs. We recognize you have a choice for your eye care professional and thank you for choosing us to care for your family's vision needs. We invite you to refer your friends and family to our eye care office.
If you're looking for quality eye care with a personal touch, than give us a call and schedule your comprehensive eye exam today!
Dr. Michelle Howell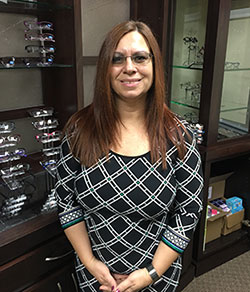 I grew up in Loveland, Ohio and graduated from Loveland High School. Then I attended St Louis University and received my Bachelor of Science degree from Maryville University in St Louis, Missouri. My optometric training was completed at NOVA Southeastern University in Fort Lauderdale, Florida. I am an optometric physician, with a residency in glaucoma, cataracts, dry eye, macular degeneration, eye injuries, and infections. I have been in practice in the greater Cincinnati area for 16 years.
I perform comprehensive eye exams. Exams such as these can potentially detect many types of diseases, including high blood pressure, diabetes, cataracts, glaucoma, macular degeneration, and corneal dystrophies. My practice also treats eye infections and eye injuries. If a specialist is required, I will refer you for additional care. My office will also provide eyeglasses or contact lenses as needed. Be assured that your individual needs will be carefully addressed.